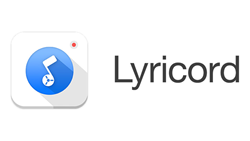 Nashville, Tenn. (PRWEB) March 26, 2014
Launched today, the Lyricord song-creation app gives songwriters and performers access to the professional resources of a multi-million dollar recording studio, as well as the global reach of a music publishing company, all within a single, easy-to-use app.
Users can download a backing track, add special touches, write lyrics, sync the lyrics to the music, and finally, share their new, original song with the world.
Created by Biff Watson, a revered country music producer, manager and session musician living in Nashville, Lyricord was established to unleash the creativity of aspiring artists, conveniently and affordably from their tablets or smartphones.
I found a way for users, regardless of their experience level, to get the professional tools to help them create music thats very personal and unique, said Watson, Lyricord CEO. They also have the potential to be discovered by highly-acclaimed industry professionals in the process.
While Watsons expertise is undoubtedly in country music (his collaboration credits include work with Keith Urban, Faith Hill, Carrie Underwood, Toby Keith, Lady Antebellum, George Strait, Martina McBride and Shania Twain, to name a few), he visualizes Lyricord being used by all kinds of creative minds across the globe.
Imagine a poet taking words from the page to music, a lovesick teenager writing an earnest ballad, a teacher creating original music with a student, or a party host entertaining guests with a new kind of karaoke, Watson says.
Users download Lyricord for free from the Apple App Store and take the following steps to create original music:

1) Choose a genre (rap, rock, pop, country, electronic, etc.) and select a backing track

2) Write lyrics and use the auto-scroll function to help sync them to the songs rhythm

3) Sing and add extras harmonies or guitars, for example

4) Share your songs in the listening room

5) Receive royalties for the sale of your songs and be entered to win a trip to Nashville to record them with an acclaimed production team
Lyricord is available for free download in the U.S. and Canada with new tracks and genres being added every day. To download the app, or for more information, go to http://www.lyricord.com
About Lyricord:
The Lyricord app was developed by Charlie Ray with direction and support from Biff Watson and consideration from Lew Friedland. Lyricord sing, share, celebrate.
Contact: info(at)lyricord(dot)com