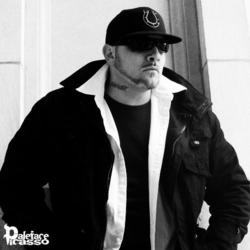 Chicago, IL (PRWEB) May 23, 2013
Chicago music group Do or Die recently did two tracks with the rap industrys newest sensation, Paleface Picasso. The Indiana born rapper is creating quite a stir in the genre, bringing a new, more articulate form of rap back to the forefront. He even goes in on Eminem in one of his songs on his newest hit album No Stranger to the Struggle, featuring Do or Die, Johnny P, and the beautiful Mina.
Eminem is well known for his many rants and disses of other artists, but Paleface Picasso has laid the gauntlet for what seems to be the ultimate lyrical showdown. Using words like tabernacle, hyperbolize, and cataclysm in his song Your Favorite Whiteboy, Paleface Picasso challenges rap listeners to embrace a much more articulate type of music. His latest YouTube video has already amassed over 520,000 views and 4,000 likes as his following continues to explode.
Paleface Picassos management team recently signed an agreement with the Indianapolis Colts, allowing his song INDIANA (Remix Edition) to be played inside of Lucas Oil Stadium. The Indiana rapper prides himself on the realness of his music that has been inspired by lifes trials and tribulations. Once a major league prospect, he was sentenced to a four year prison term, has been shot five times, and there is no cursing in his music. This new rap sensation is certainly anything but typical. His albums are definitely for the lyrical listener, as the typical guns, hoes, and rims are not the subject matter for the industrys newest talent. Paleface Picassos music offers listeners a deep message based on tough life experiences.
The newest video and more information about raps newest master of word play are available at http://www.palefacepicasso.com. Whether or not Eminem (Shady Records) chooses to respond to this lyrical beast is still unclear, but one thing is certain. Paleface Picasso music is taking rap to another level.